Commercial Roofing Auckland
Roofing for Your Commercial Property in Auckland.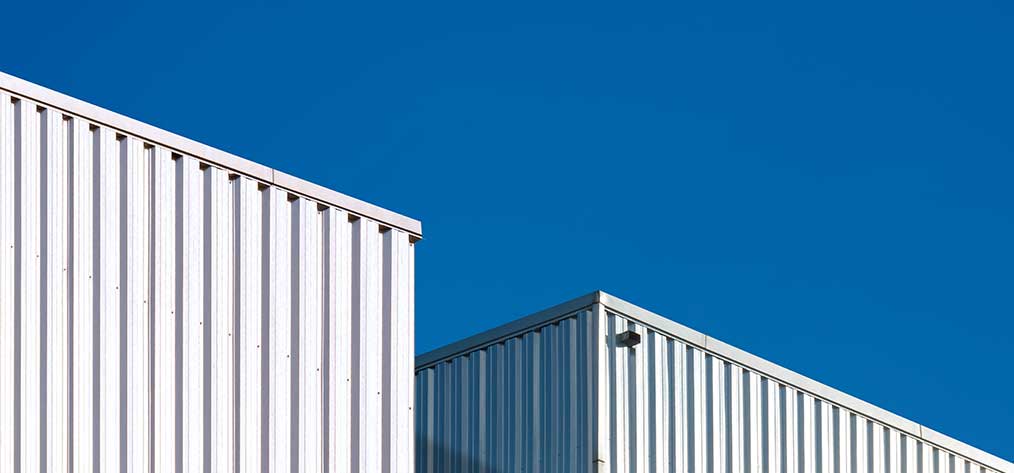 Roof Replacement Auckland is a leading provider of commercial roofing services. As one of the most experienced and dedicated companies in the industry, we specialize in providing our clients with reliable, affordable solutions for all their roofing needs. Our team of highly skilled professionals have been serving businesses across Auckland for years, offering quality service that can't be beat. With Roof Replacement Auckland, you get more than just a commercial roofer – you get an entire package of experience and expertise that will guarantee your satisfaction every time.
When it comes to protecting your business from the elements, nothing beats having a high-quality roof installed by Roof Replacement Auckland. Our experienced installation teams are experts when it comes to installing roofs on buildings of any size or shape, ensuring each job is done right the first time around. We use only the best materials available so that your new roof lasts longer and looks better than ever before. Plus, all our work is guaranteed – if something goes wrong down the line, we'll be there to help make it right again!
At Roof Replacement Auckland, customer service always comes first. We understand that getting a good deal isn't enough; you need to feel like your problem has been taken care of properly too. That's why our staff takes great pride in helping every client find exactly what they're looking for in terms of cost effectiveness and performance results. So don't wait another day – let us show you how easy it can be to upgrade your business's roof today!
GET A FREE QUOTE!
Get a FAST Response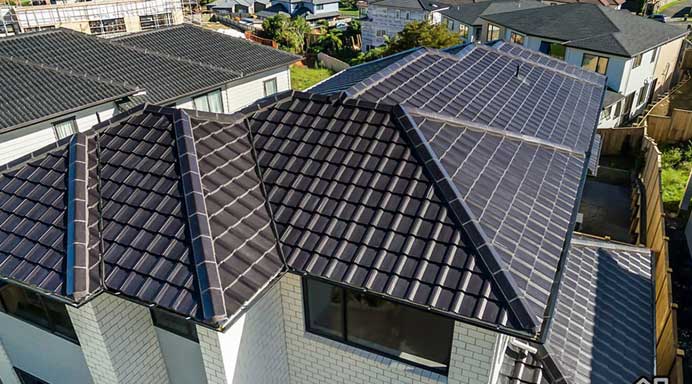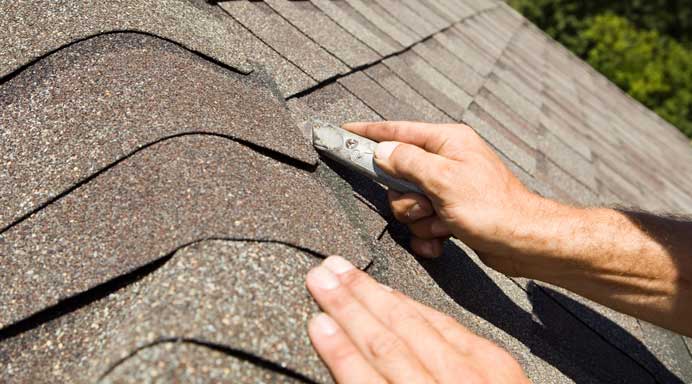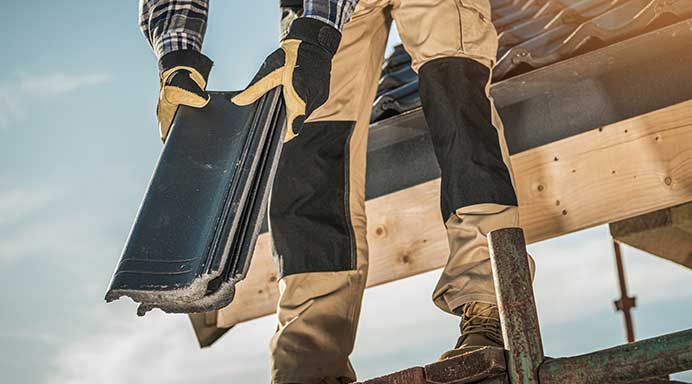 What Is Commercial Roofing?
Commercial roofing is a type of service that involves the installation, repair and replacement of roofs for businesses. It's an important part of keeping any business safe from outside elements such as rain, snow, wind and sun damage. Roof Replacement Auckland has been offering commercial roofing services to companies in Auckland since 2004. Our experienced team of experts have extensive knowledge on all types of commercial roofs so you can trust us to get the job done right.
In addition to our expertise in installing commercial roofs, we also provide ongoing maintenance and repairs on existing ones. We use the highest quality materials available so you can be sure your roof will last for years to come. Whether it's a flat roof or pitched roof, Roofing Auckland can meet your needs with top-notch results.
At Roof Replacement Auckland, we understand how essential it is for businesses to have reliable protection against the elements – which is why we strive to deliver superior customer satisfaction each and every time. With our commitment to providing excellent services at competitive prices, you can depend on us for all your commercial roofing needs in Auckland!
Moving forward, let's explore what are the benefits of having a quality commercial roof?
What Are The Benefits Of A Quality Commercial Roof?
Commercial roofing is an important part of any business. It offers protection from the elements, improves energy efficiency and helps ensure a safe working environment. But what are the benefits of investing in high-quality commercial roofing?
A quality commercial roof can help save money in the long run. Not only does it provide insulation that keeps your building cooler during hot days, but it also reduces energy costs with its reflective properties. Plus, a good commercial roof will last for many years before needing to be replaced – saving you time and effort when maintaining your property.
Perhaps most importantly, quality commercial roofs keep employees and customers safe from potential hazards like water damage or leaks. A reliable roof ensures that everyone inside stays comfortable regardless of the weather outside. Investing in a durable and well-maintained commercial roof can give you peace of mind knowing your premises are secure against whatever Mother Nature throws at them!
Working with a professional team such as Roof Replacement Auckland means you get access to experienced technicians who understand all aspects of commercial roofing installation, maintenance, and repair services. They'll ensure every job is done right so you don't have to worry about future issues or expensive repairs down the line. With their expertise on your side, you can trust they'll take care of everything while keeping within budget too!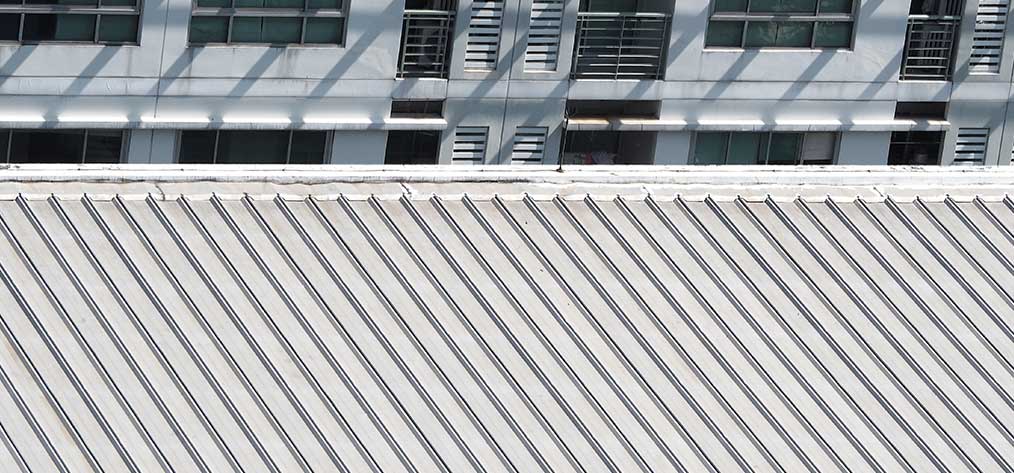 Advantages Of Working With Roof Replacement Auckland
When it comes to commercial roofing services, working with Roof Replacement Auckland offers a number of advantages. From convenience and cost-efficiency to quality workmanship and customer service, here are the top five benefits you can count on when choosing us:
Convenience – Our team is highly experienced in all types of commercial roofs so you don't have to worry about finding the right contractor for your specific needs. Plus, our technicians will come directly to your property, saving you time and effort.
Cost-Efficiency – We offer competitive pricing that won't break the bank but still provide high-quality results. You can be assured that we use only the best materials available for each project in order to ensure reliable performance over many years.
Quality Workmanship – With decades of experience behind us, our technicians know how to properly install any type of commercial roofing system. We take great pride in providing exceptional craftsmanship for every job we do.
Great Customer Service – We value communication with clients throughout each step of the process in order to meet their expectations from start to finish. That's why we make sure they receive helpful advice and timely updates as needed along the way.
Comprehensive Warranty – As an added bonus, we also offer a comprehensive warranty covering both labor and material costs should any problems arise after installation has been completed.
With these benefits at hand, it's no wonder customers choose Roof Replacement Auckland whenever they need help with their commercial roof repairs or replacements! Making sure your business property is protected shouldn't be stressful – let our experts handle it quickly and efficiently while delivering outstanding results every time.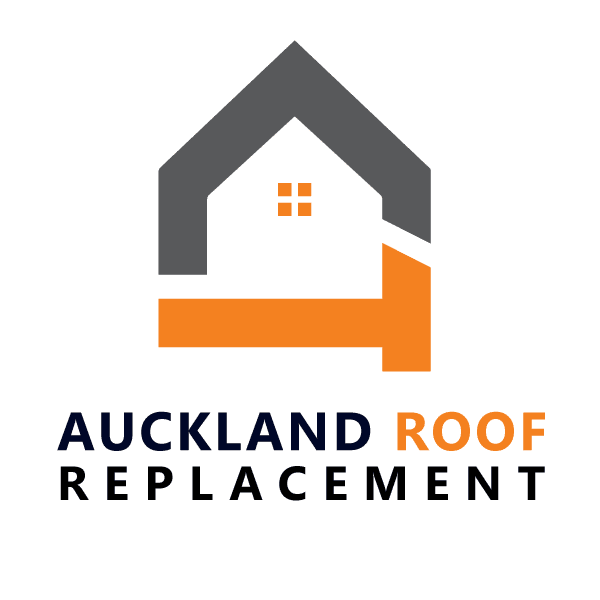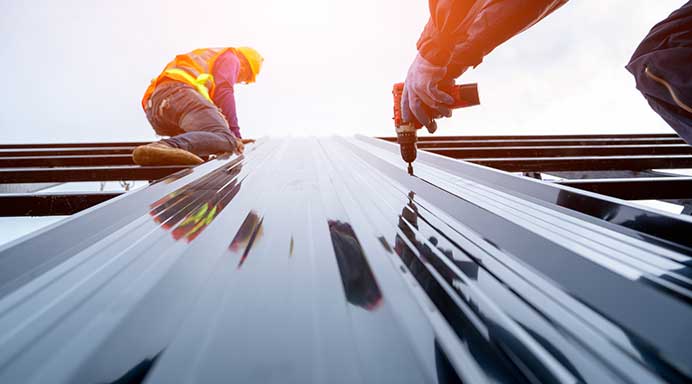 Types Of Commercial Roofs We Install
At Roof Replacement Auckland, we understand the importance of having a roof that will protect your commercial property. That's why we offer an array of services to meet your needs. Our team has expertise in many types of commercial roofs, including flat and sloped structures. We use only high-quality materials to ensure your building is secure and protected from the elements.
No matter what type of structure you have, our team can help. Whether it's a flat or pitched roof, we'll work with you to find the right solution for your business. We also specialize in metal roofs, which are energy efficient and durable enough to last for years without any maintenance required. Additionally, if you're looking for something more aesthetically pleasing and cost effective, then we can provide asphalt shingles as well.
Whatever your requirements may be, rest assured that our experienced professionals will take all necessary steps to make sure your roof functions properly and looks great too! With us handling the project from start to finish, you won't have to worry about anything other than enjoying the peace of mind that comes from knowing your premises is safe from harsh weather conditions.
Our extensive experience installing various kinds of commercial roofs means that no job is ever too big or small for us – just let us know exactly what you need and leave everything else up to us! We look forward to helping you get the perfect roof solution for your business so contact us today and get started on protecting your investment.
What Types Of Materials Do We Use For Commercial Roofs?
At Roof Replacement Auckland, we understand that when it comes to commercial roofing services, quality and longevity are two of the most important elements. That's why we use only the best materials as part of our service offering. We provide a range of products to fit every customer's needs, so they can find the perfect solution for their particular situation.
When it comes to materials used in our commercial roofs, there are several options available. Our experienced team will discuss these with you during your consultation. These include metal sheeting such as copper or zinc, flat concrete tiles, terracotta shingles, rolled asphalt membranes and single-ply membrane systems. Each material has its own advantages and disadvantages depending on the individual building structure – so be sure to ask us about which option is best suited for your specific project!
We also offer sustainable eco-friendly solutions like solar panels, green roofs and rainwater tanks if desired by clients. In addition to this, all of our materials come with warranties to ensure peace of mind that your investment is protected into the future.
TIP: Visualize how different materials may look on top of your building before making a decision; take photos from various angles to get an idea of what each one looks like up close. This way you'll have a better understanding of which material fits both aesthetically and functionally for your property.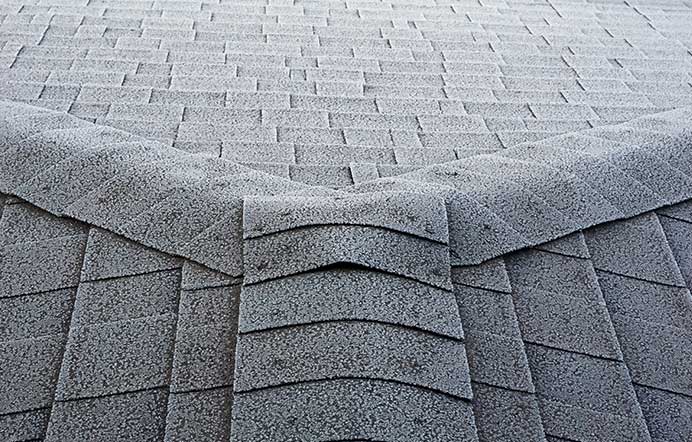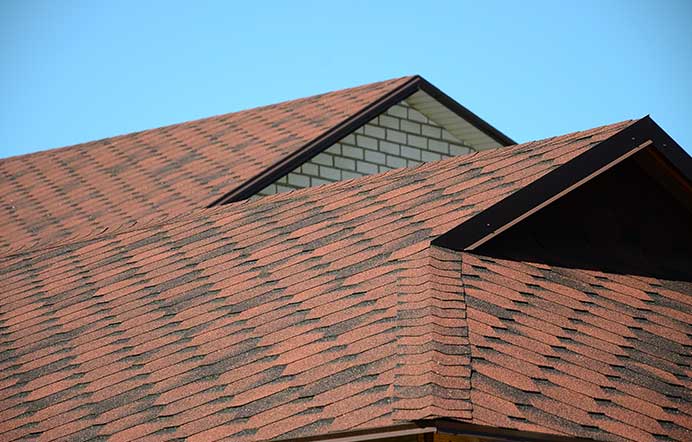 How Can You Tell If Your Commercial Roof Needs Replacing?
When it comes to commercial roofing, knowing when a roof needs replacing can be difficult. After all, roofs are often seen as an investment and the decision of whether or not they need replacing should not be taken lightly. Fortunately, there are some signs that you can look out for which will help determine if your commercial roof requires replacement.
Firstly, one major indication is visible damage caused by weather conditions such as heavy rain or even hail storms. These can create cracks in the surface of the roof, allowing water to enter and potentially cause further damage to its structure. Another sign to watch out for is discolouration – this could indicate that mould has begun to form due to moisture seeping into the building through damaged areas on the roof.
Lastly, age plays a big role in determining whether a commercial roof needs replacing. Most roofs last approximately 10-20 years depending on material type but with time their condition naturally deteriorate regardless; if yours appears aged then it may require attention sooner rather than later.
By keeping an eye out for these telltale signs you will have a better understanding of how long your commercial roof has left before requiring repair or complete replacement – knowledge which is essential for any business owner looking to protect their investments from costly damages down the line.
How Long Does It Take To Complete A Commercial Roof Installation?
Replacing a commercial roof is an important task that requires the right skills and experience. It's essential to know how long it will take to complete this process, so you can plan accordingly.
When undertaking a commercial roof installation with Roof Replacement Auckland, there are several factors that need to be considered. The size of the project, materials used and complexity will all affect how long it takes to finish the job. Generally speaking though, most installations are completed in two weeks or less.
The team at Roof Replacement Auckland understand that time constraints may apply for certain projects and they strive to provide efficient service without compromising quality. They assess each job on its own merits and always keep their customers informed throughout the entire process. This ensures your roof replacement project is completed quickly and safely.
With experienced professionals available to assist with any queries along the way, you can rest assured knowing your commercial roofing needs will be taken care of efficiently and effectively – no matter what stage of the installation process you're at.
Does Roof Replacement Auckland Offer Maintenance And Repair Services?
So, does Roof Replacement Auckland offer maintenance and repair services? The answer is a resounding yes! We provide comprehensive routine maintenance for all types of commercial roofs. This includes everything from leak detection and repairs to preventative treatments that can prolong the life of your roof and reduce energy costs. Our team of experienced technicians will inspect your roofing system thoroughly, identify any potential problems or areas that need attention, and then create a plan tailored specifically to your needs.
In addition to this, we also offer emergency repair services when unforeseen circumstances occur such as storms or accidents. In these instances, our technicians are on-call 24/7 and ready to respond quickly with an experienced crew who have the knowledge and tools required to get the job done right. Furthermore, our team works hard to ensure minimal disruption during these times so you don't have to worry about being without a working roof for too long.
At Roof Replacement Auckland, we understand how important it is for businesses to maintain their roofs in order to protect their investments – which is why we strive to provide top-notch service at competitive prices. So if you're looking for reliable maintenance or urgent repair services for your commercial roof, look no further than us!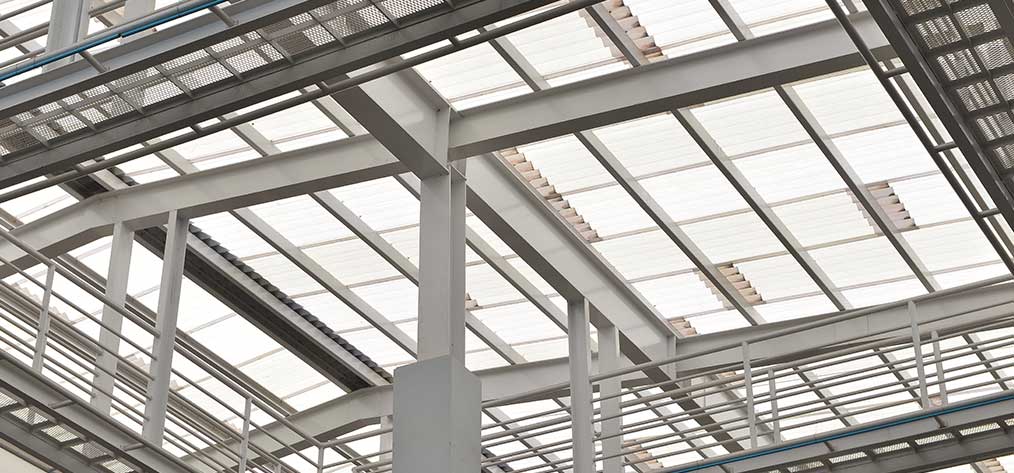 Frequently Asked Questions
What Is The Expected Life Span Of A Commercial Roof?
When it comes to commercial roofing, one of the most important considerations is its lifespan. How long can you expect your roof to last before needing a replacement? Well, that depends on several factors. One factor is the type of roof and materials used; some roofs may last up to 50 years or more with proper maintenance while others will require a much shorter life span. Additionally, the climate in which the roof is installed plays an important role – extreme temperatures or weather conditions can greatly reduce the longevity of any roof.
Maintenance is also key when assessing the expected life span of a commercial roof. Regular inspections and repairs should be done as needed to ensure that all components remain in good condition for as long as possible. This could include fixing small cracks or patching damaged areas quickly so they don't worsen over time and lead to larger issues down the line. Furthermore, having preventive measures such as waterproofing applied regularly can help extend its life significantly by preventing water from entering through weak points like joints and seams.
It's clear that many different aspects go into determining how long a commercial roof will last, but generally speaking, if looked after properly it should provide satisfactory performance throughout its estimated lifetime – whether that's 15 years or 50 years! For those who are unsure about their current setup, hiring professional services such as Roof Replacement Auckland can give you peace of mind knowing that you're getting expert advice and quality workmanship every step of the way.
How Much Does A Commercial Roof Installation Cost?
When it comes to commercial roof installation, the cost can vary depending on several factors. This includes materials used, size of the area being covered and complexity of the job. In addition, any special requirements related to safety must also be taken into account when assessing costs for a new rooftop.
Roof Replacement Auckland has decades of experience in this field and is able to provide an accurate estimate once all details have been discussed. They will work together with you to ensure that both your budget needs as well as quality standards are met so there won't be any unpleasant surprises down the road.
If you're looking for a reliable and experienced team for your commercial roofing project, then Roof Replacement Auckland should definitely be at the top of your list! With their years of expertise and commitment to customer satisfaction, they are sure to deliver results that exceed expectations while staying within budget constraints.
TIP: Don't forget to ask about warranties before committing to a contract – this could save you money in case something goes wrong down the line!
Are There Any Special Requirements For Commercial Roof Installation In My Area?
When it comes to commercial roof installation, there may be special requirements depending on your area. It's important to understand the regulations and guidelines that apply before you start any project. To help navigate this process, here are some things to consider:
• Location-Specific Regulations: Different cities or states have different codes and standards for construction projects. Be sure to check with local authorities what these restrictions might be so you can make informed decisions about the type of material and design you will use for your commercial roofing service.
• Building Codes & Standards: In addition to location specific rules, building codes and standards must also be taken into consideration when constructing a new roof. This includes details such as fire protection ratings, thermal insulation requirements, ventilation systems, drainage designs, and more. Make sure all applicable codes are met in order to ensure the safety of your structure during its lifespan.
In addition to following code regulations and understanding city ordinances, companies should also consider materials used for their commercial roofs. Research is key when choosing appropriate materials according to environmental conditions in your area—from hot climates that require heat reflective coatings to cold climates with snowfall considerations like proper sloping angles. With careful planning and research beforehand, businesses can avoid costly mistakes later down the line.